lv ch ee jch lv jch
Art-Wave's On Thin Ice
Details - Geri

Born 23.5.2016
Reg. No. SE44892/2016
Blue roan bitch
Carries orange
Sire: GB SHCH Veratey Vincenzo at Cassom
Dam: Tipperlin Little Nell
HD: A, Eyes: Clear (2021)
prcd PRA Clear, FN Clear
Courland Junior Winner
Latvian Champion
Estonian Junior Champion
Latvian Junior Champion
5 x Junior CAC
2 x BOB Junior
7 x CQ
1 x CAC
1 x BOS
1 x BOB
1 x BOG-5
Geri was the offer I could not refuse. Even though I had decided not to have more than 2 dogs at home, I became (understandably) very interested when Jens told me about this exciting combination he was planning. Countless were the times I had admired photos of the future father Vinne (and his father Eric, too) so declining the offer was simply not possible. And once I had met mother Lola I was completely hooked - what a charming bitch!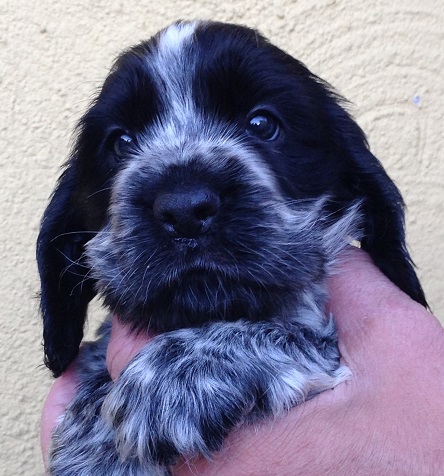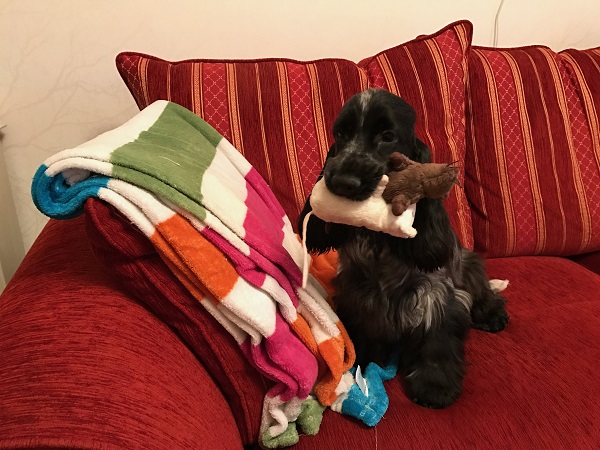 Geri is an incredibly cuddly and kind dog, very merry and sociable. Just like the other two here at home, she overjoyously greets unknown people and has not failed to charm anyone she has ever met. True to her breed she loves to carry stuff (both allowed and disallowed things) and has displayed a great interest in birds. We will hopefully train some kind of hunting later.
When it comes to showing she has done really well; considering I just brought her along when showing one of the others. She easily gained her Junior Championships - even in competition. Her real Championship was obtained in the very first possible attempt just under the age of two! In the autumn of 2018 she had her first litter (at Art-Wave's) and was a devoted mother, perfectly attending to the needs of her five babies.
Related links