27 Years with Cocker Spaniels
1995-2022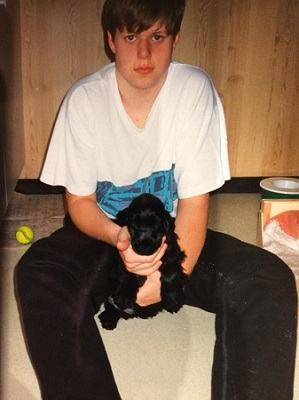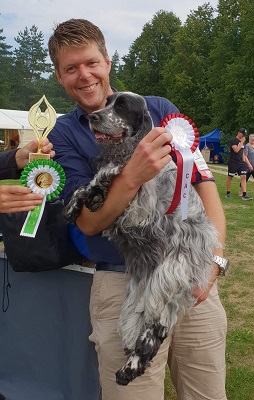 I got my first cocker in 1995, a black dog called "Muffe". Shortly afterwards, a passion for the breed developed, I got books and joined clubs, both in Sweden and the UK. The most exciting times were the arrivals of Cockertidningen by post and my favourite part was the Show result pages. During the later part of the 90's I knew exactly who had won what and where. The dream of my own kennels began to form, I learned about pedigrees and made my own breeding plans. Crazy, I know! Thanks to the Internet (which was quite new to everyone at the time) and my own website "THE Cocker Spaniel Site" (published back in 1997) I came into contact with breeders from around the world already at an early stage. My interest in genetics resulted in my application to the Agronomist Programme at the Swedish University of Agricultural Sciences (SLU) and roughly five years later a Master's Degree in Biology.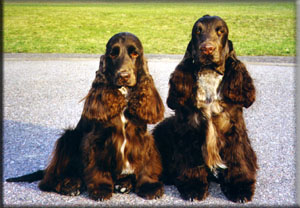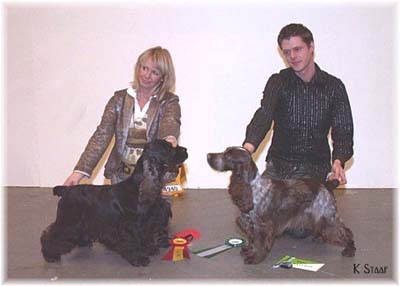 The CHOC ICE affix was in fact my fourth option and it was registered with the SKK/FCI in the spring of 1999. It is of course an abbreviation of 'chocolate icecream' as I wanted a name that had a connection to the chocolate Cockers I planned to breed. The name came to me after one of our many visits to Tesco. The breeding foundation was laid in around 2001 with two solid Chocolate imports: the Norwegian bitch MAINEL'S CHOC ICE SYMPHONY and the Spanish dog IMOKAM ANDALUSÍ. Both of them were quite inbred but didn't share a common ancestor in seven generations. They had a litter of eight in 2003 from which the Chocolate Roan bitch SE W-04 CHOC ICE BIRDS OF A FEATHER was retained. She's responsible for our greatest achievement in the ring so far; winning the CC, CACIB and BOS (and consequently the Swedish Winner title) at the Svenska Kennelklubben's biggest show of the year - from Intermediate class. I can still recall the unreal sensation when it happened!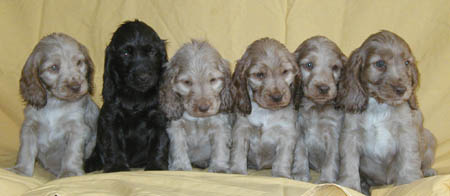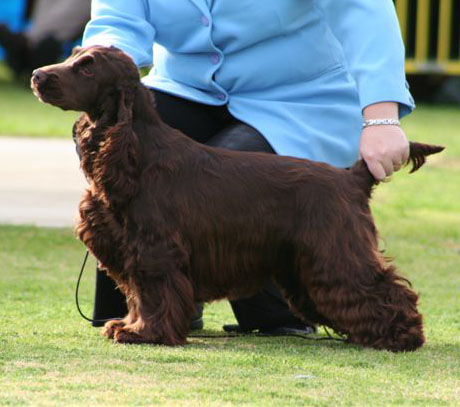 BIRDS OF A FEATHER had her first litter to EMBA'S MR OBOY CHOCOLATE (Chocolate & Tan). One of the puppies, the solid Chocolate CHOC ICE SOME KIND OF BLISS, was exported to Australia at the age of six months and quickly gained 4 CCs. She got into a fight with one of the other bitches in the kennels and ended up losing a couple of teeth, which meant her show career was over. In spite of this, she was bred once and produced a litter of nine puppies.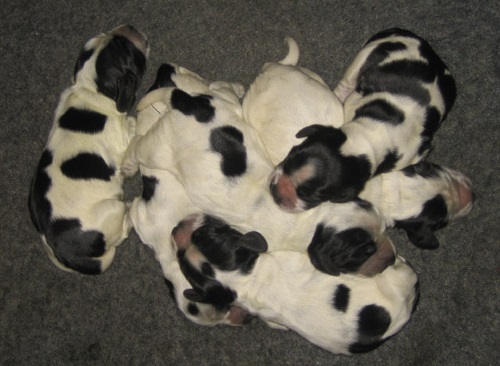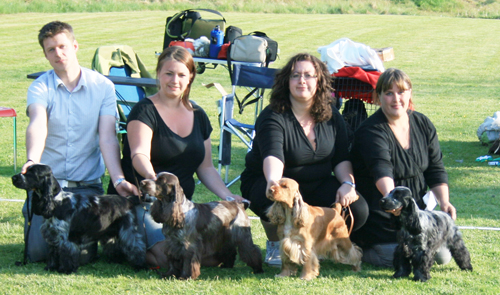 When BIRDS OF A FEATHER was to be mated next time I chose SPEECHOUSE TRUE COLOURS (Blue Roan) as the stud. He was on a temporary loan from Wales to the Mistily's kennels. The litter, consisting merely of Blue Roans, proved - contrary to the previous ones - difficult to sell, which was the reason why the promising puppy dog CHOC ICE ON A NIGHT LIKE THIS was retained. He was shown and won a couple of CKs but at the age of four he moved to his own forever home and became a much loved pet. As far as health goes, this was not a good combination as several of the puppies, ON A NIGHT LIKE THIS included, developed hip dysplasia and one of the bitches even had to be put to sleep because of this. Thus, there was no breeding material left to keep the line going.
About ten years after I started I was back on Square One. That was why I chose a stud fee puppy by IMOKAM ANDALUSÍ: BLUE RUNES UNDER A VIOLET MOON, as well as buying ART-WAVE'S BETTY CROCKER. Both were bitches and Blue Roans. Unfortunately, the former turned out to have a rare and serious eye defect and the latter had hip dysplasia with incipient arthrosis. Once again, my breeding plans went down the drain.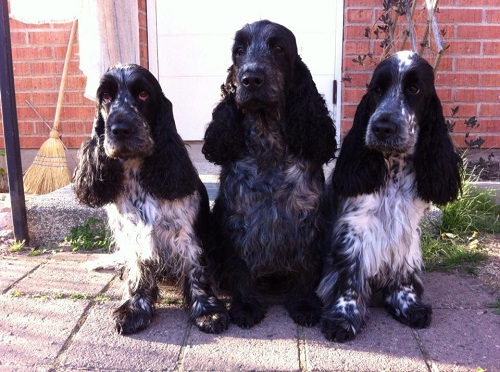 It would seem as if Blue Roan were my "new" colour and the next bitch I bought was CLAREMARK KAREN WALKER from Finland. At last, a bitch that passed all the necessary tests for breeding! Around that time I also had the opportunity to take over the bitch that later became my big star - BALK CH BG CH C.I.E CY CH EE CH LV CH MD CH MK CH PL CH RO CH SE U(U)CH BLUE RUNES GHOST OF A ROSE. She was the litter sister of UNDER A VIOLET MOON and had had a litter at her previous owner's. With GHOST OF A ROSE the great show results finally came and we went on numerous trips abroad; however, she did not produce any more puppies.
A few years later another Art-Wave's Cocker came to live with us. And that was LV CH EE JCH LV JCH ART-WAVE'S ON THIN ICE.
Related links