Claremark Karen Walker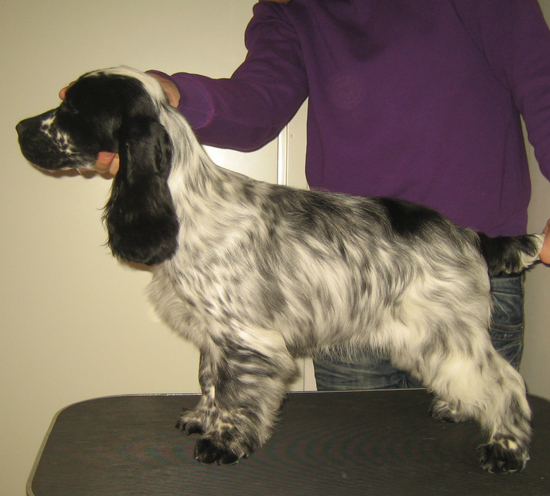 Photo:
Details
Born 8.7.2012
Reg. No. FI43816/12 (SE52187/2012)
Blue roan bitch
Carries chocolate, tan, orange, lemon
Sire: C.I.B C.I.E EE CH FI UCH HR CH LV CH RO CH RU CH SI CH NORD JV-05 Rancecraig Scottish Gent
Dam: FI UCH HR CH Rancecraig My Fair Lady
HD: B, Eyes: Retinal folds, distichiasis (2016)
prcd-PRA Clear, FN Hereditarily Clear
1 x CAC
2 x CAC
2 x BOS
Penny is the very definition of a breath of fresh air! Her entire life she's been full of energy. The name Karen Walker was chosen by me and it's my favourite character in the American sitcom Will & Grace. Penny's parents are both Scottish but she was born in Finland. She came to Sweden by ferry escorted by her breeder on 24th September 2012.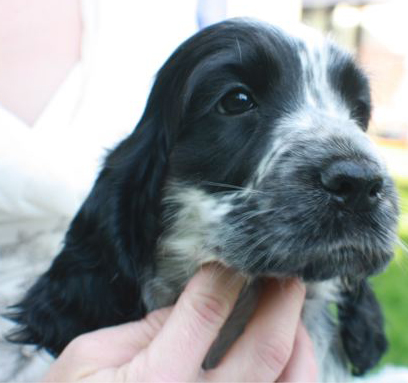 As a puppy, it's full speed ahead (sometimes nicknamed Hurricane Penny) playing with Sheena (who's become her best friend) but also with others. She's outgoing and full of mischief. Eating from her own bowl is not as much fun as trying to steal food from others. Overall she's a lot of fun.
In the summer of 2016 Penny had her first litter (on a loan to Sjösvängens Kennel) consisting of seven puppies. She was a brilliant mum, so caring and devoted - and kept them all clean! The litter contained (apart from blue roan) orange roan, lemon roan and blue roan & tan, meaning she carries many interesting colour genes.

Related links